Today my guest is Simona, aka Hic Sunt Monstra, a person full of ideas and wonders to offer that pass through her hands, but not only.
 She is a woman of art of heart and brain, which is why I am happy to have met her on my path and for this reason I am delighted to have her here today.
 But let's listen to her words and thus discover what she told me.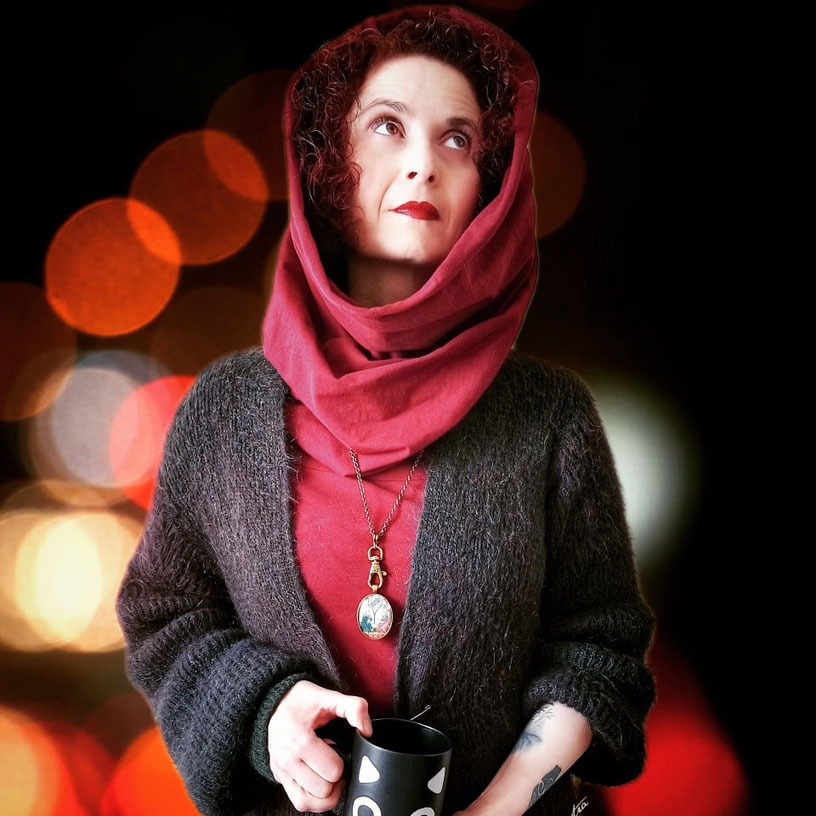 When I met you on the web, I was immediately fascinated by your Latin name and, having also chosen Latin for my name, I was particularly curious. Do you want to tell us why you chose this name and what it means?
"Hic Sunt Monstra" (which was originally supposed to be the title of a novel I was writing) paraphrases the famous Latin phrase "Hic Sunt Leones", which the ancient Romans wrote on the maps of a world only partially explored, that area of Africa that it was still an unknown land: here are the lions. Lions were then synonymous with an alien and mysterious world. Hic Sunt Monstra literally means "here are the monsters", where the monstrous recalls wonderful omens that are not necessarily dark: it was my leap into that unexplored territory for me which is craftsmanship, which is beauty, and the will to turn it into a job.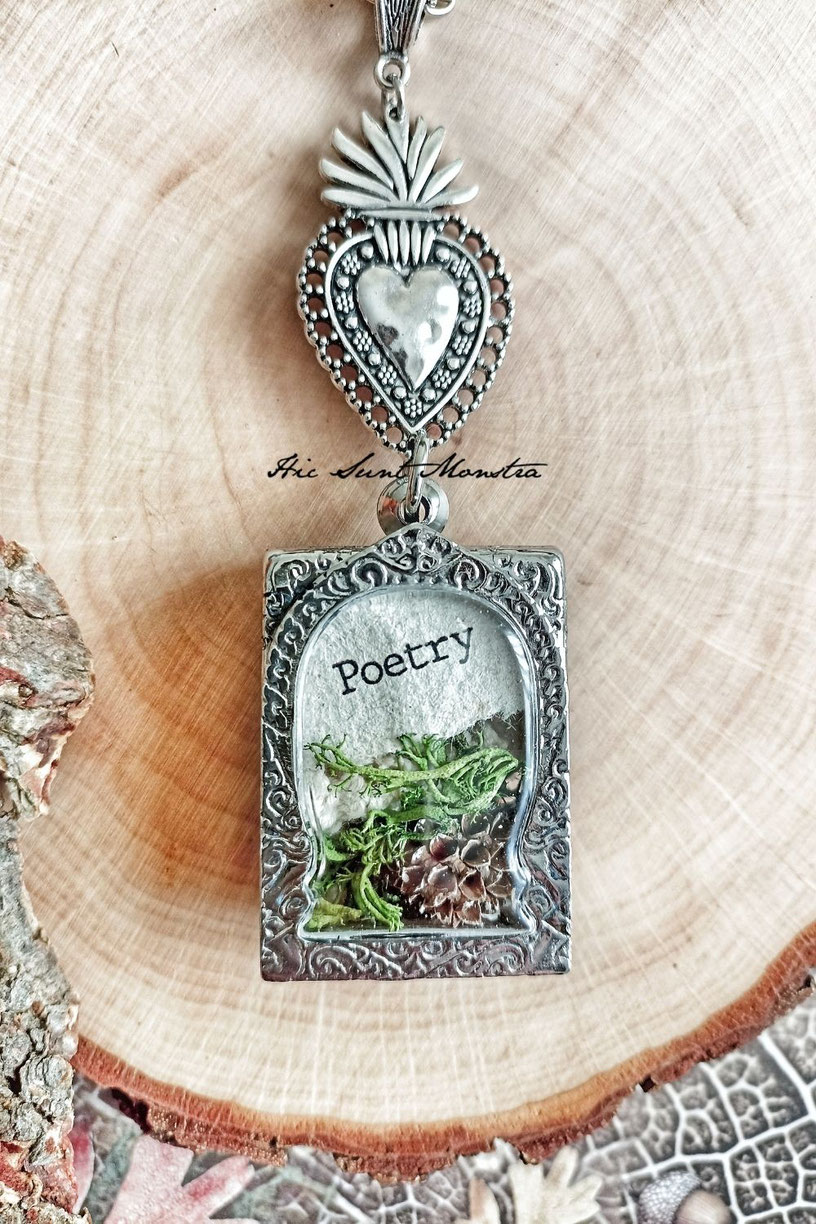 Entering your world, we have the impression of traveling in a time machine and we find ourselves in a fantastic place between Avalon and the studio of a nineteenth-century writer. Turning the corner we meet a character from the Arthurian cycle, another from Victorian England or some protagonist of a Shakespearean drama. It is pretty clear that your main inspiration is literature, can you tell us why and which is the first literary work that inspired your work?
Since my very first creative approaches were very gothic, I guess works like "Dracula". I guess because what my cultural baggage is becomes a giant cauldron of imagination, where the Middle Ages take tea in Sherlock Holmes' living room, Catherine Earnshaw is a vampire, and Hamlet accompanies Frodo to throw the ring into Mount Doom.
But Gothic literature has always exercised (and still does) a strong influence on me.
I know you have a particular bond with the figure of Morgan Le Fay ...
Yes, and it was obviously born with a book, "The Mists of Avalon" and its reinterpretation of the female characters of the Arthurian cycle. When I first read it I did not understand the feminist potential of those pages, nor did it interest me: I simply found that Morgan that I knew as "Morgan the fairy" from other sources, was actually a complex and fascinating figure, independent, strong, decided, not at all "fairy" ... my exact opposite, in short! For years, in my teens, Morgana was that fantastic alter ego for all the things I didn't have the courage to do and be. When I then became interested in mythology and got to know all the sources of this character, I simply became a kind of "devotee".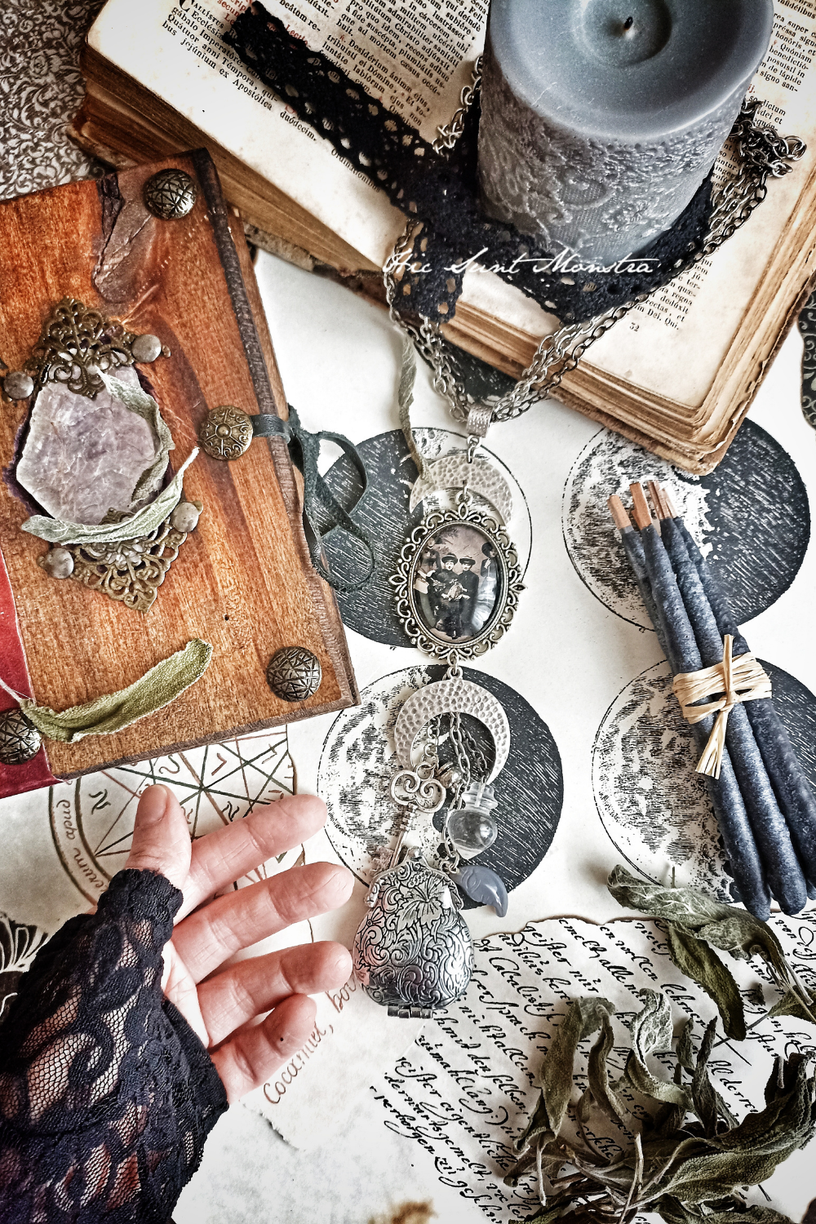 The forest for Hic sunt Monstra is a mythical and mysterious place, a place of the soul where the enchantment takes place.
Am I right?                                                                                                                                                                                       
Absolutely yes. Because for me the forest is a mythical space, the "other" place where you get rid of everyday life and rediscover the enchantment of nature. Far from the "civilization" that man has built in his image and likeness, we discover other forms of life, other energies, other dimensions in which we humans are only a very small part, and perhaps not even the most important one.
Like all magic, even that of the forest must be preserved: from our wickedness, from our indifference and above all from the desire to make that space too similar to us.                                                                                                
The theme of the feminine is very dear to both of us. Do you want to tell us about the women and literature trend that you will face this year?                                                                                                                                                 
That of the feminine in literature is not new to me. Especially around the month of March I have always dealt with issues that were intrinsically linked to female voices. This year I decided to range between fictional characters and writers, and take them with me throughout the year: another way to tell about Woman and women, and their "power".
It is a tribute to these figures, but also a little battle of mine. I believe that art has always offered the possibility to "speak louder" when it comes to rights and conditions. I learned a lot from female stories: not only from books written by women, but also from female characters who have become indelible parts of me. I hope to convey part of this wonder to those who choose my jewelry: I know that those who follow me are women who, like me, have a lot of literary symbolism inside!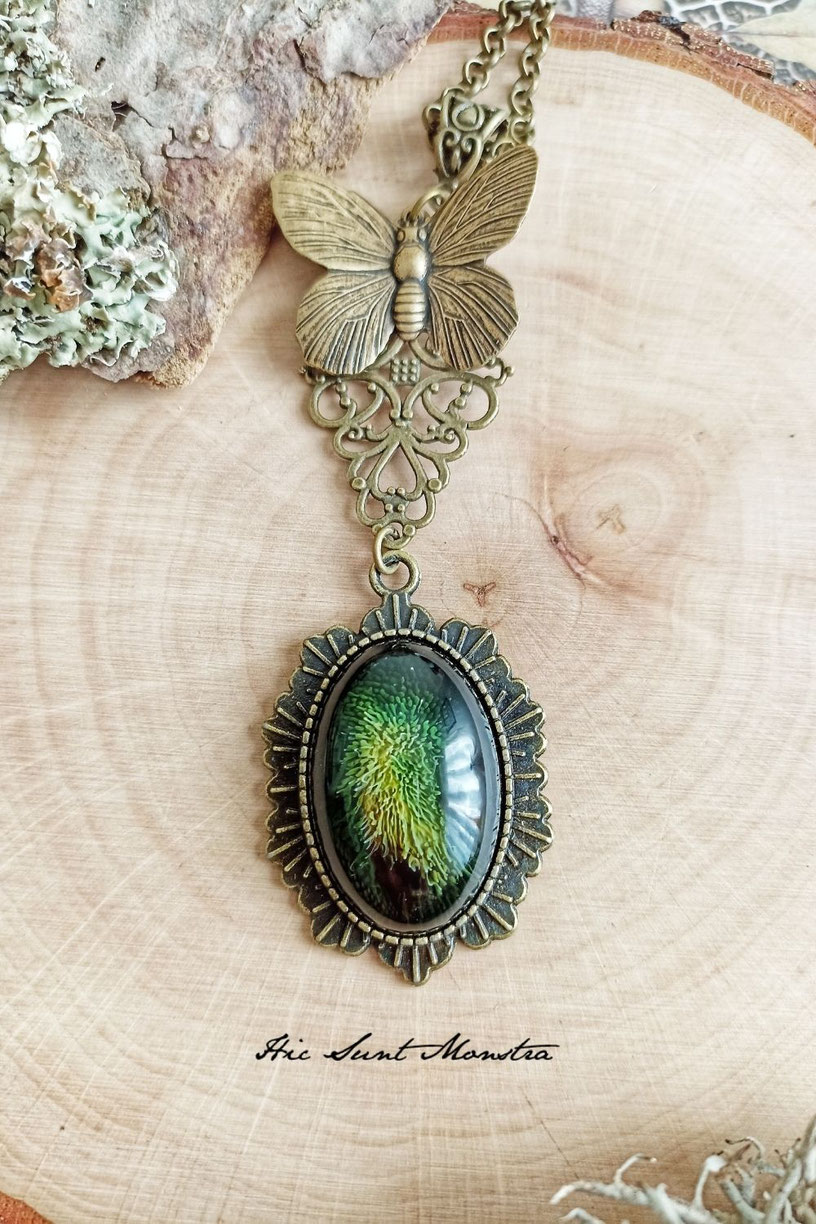 At this point I ask you a very difficult question. If you had to take three books to a desert island, which ones would you take with you? Please note: I have given you three!
Are you sure I can't be smart and ambush a few more?
Ok ... I play my tic-tac-toe: Wuthering Heights + Lord of the Rings + The Mists of Avalon. But that's not fair!
 As you know my year revolves around the dream and its suggestions so a question about the dream is a must; Can you tell us a dream you had that has particularly impressed you?
I love this theme! I often dream of being in a medieval city, which I know is Florence even if the details of the streets are often fictional. I go around it with absolute confidence, even if something in the air portends a kind of "end". I don't do anything in particular, just wander around the alleys of the old historic center. But the thing that strikes me is the feeling of recognizing the places but above all the time ... And every time it's as if I pick up where the dream left off the time before.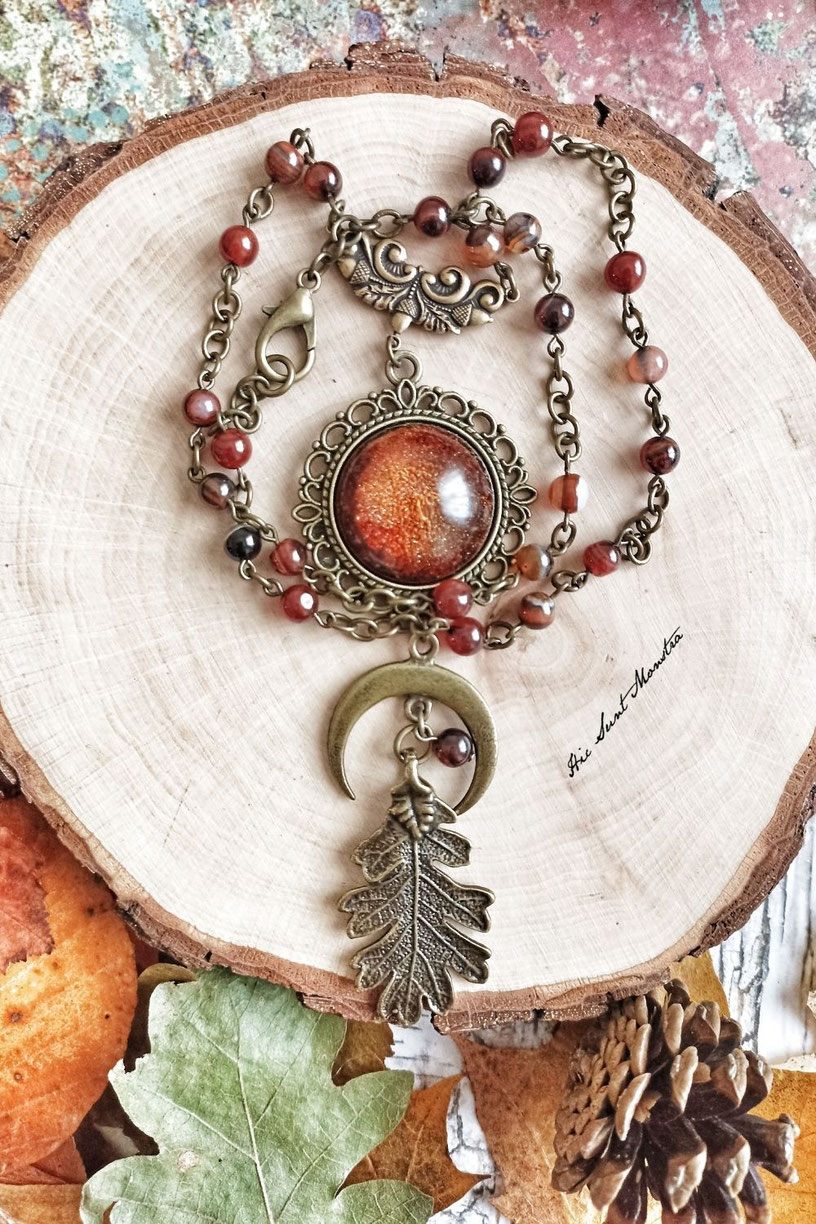 And now some curious questions:
-Recommend a movie or a TV series: This is even more cruel than the three books! For the film I could say "Piano Lessons". Television series? They still have to go on, but I really liked "The Nevers".
-what's your favourite dessert? Tiramisu
-which color do you love most to wear? Black
-a place that you would really like to visit and one that has remained in your heart: I would like to visit France, and I absolutely must go to Broceliande! A place that I loved very much, and where I traveled a bit as a pioneer, is Ireland ... for me it's like coming "home".