Today I want to talk to you about materials. I think you know that I started with needle felt (or if you don't know, I tell you now!) But I've always been a lover of "mixing" media to get something new.
So I approached the paper clay which I love because it is a non-toxic pulp based on paper cellulose that it looks warm when combined with wool. In the last couple of years I have started using another material that I love  which is wood clay. But today I want to talk to you about paperclay.
On-line you will find many posts by competent people who talk about this material. This is my very personal experience.
What is paperclay and how is it used?
The paper clay is a modeling paste that dries in the air and therefore does not need to be baked in the oven, based on cellulose fiber and other ingredients that change depending on the formula but basically are: cellulose of paper, talc, pumice and binders. Paperclay is also one of the most used materials to create art dolls due to the subtlety of the result and the possibility of creating the most subtle and delicate details. The most valuable paper clay in my opinion is that of Padico which is Japanese and exists in different varieties, the precise formula of the paperclay remains secret in the quantities but the ingredients are known.
Paper Clay is a wonderful material because once dry it can be sculpted with small tools like wood, but much more easily. It can be sanded to smooth and brushed with a wet brush for a silky result. Once dry, you can still make additions with fresh paperclay. You can work it using it more solid like a clay or very wet for some effects.
Here I present my personal ranking of paperclays on the market.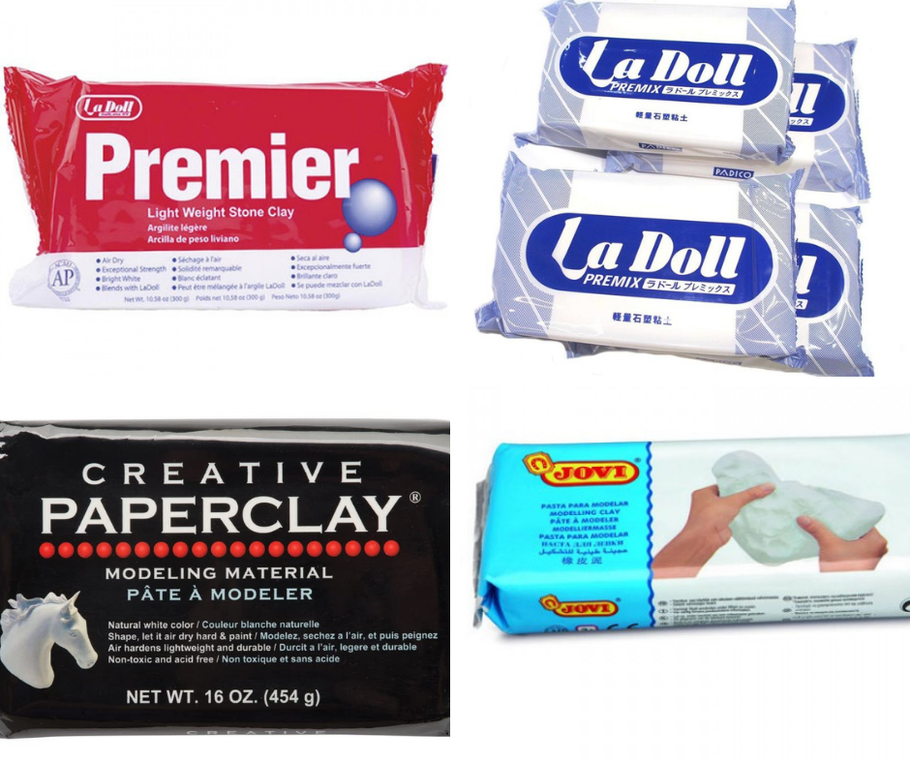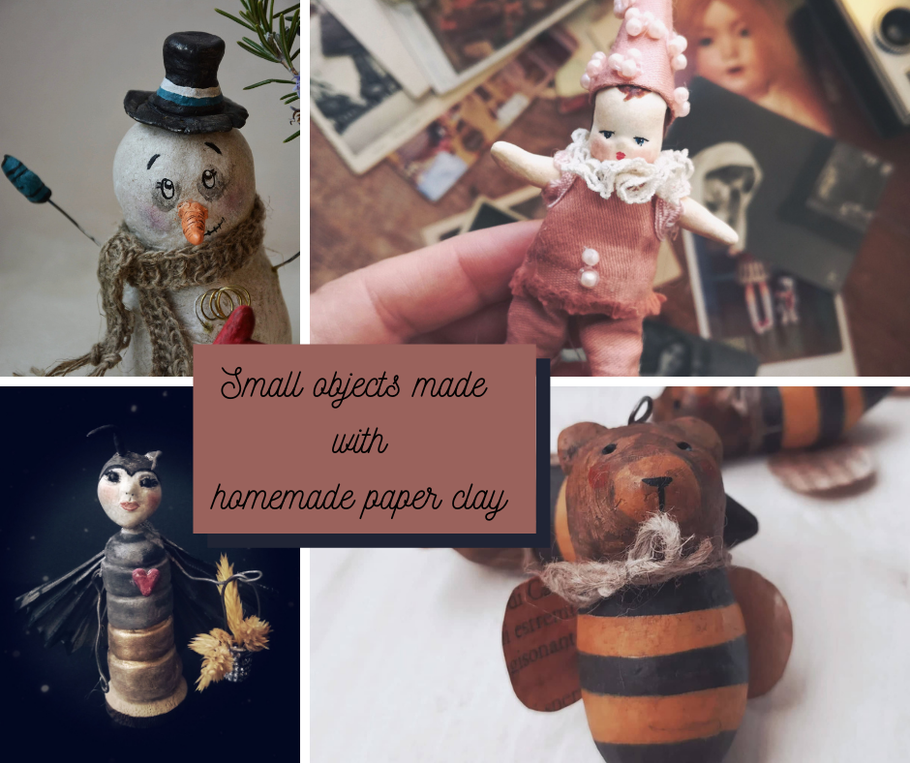 My paper clay