To stay on topic with the first appointment of the "Little ariculated encyclopedia of women in history" (we talked about it last week HERE) and to inspire you and me waiting to finish the doll of our Maid of Orleans, I thought of a playlist of songs all inspired by Joan of Arc.
Joan has been an inspiration to generations of artists who, depending on the period, have emphasized one or the other aspect. The cinema has represented her story many times with masters like Rossellini and Bresson and even the musicians have been inspired by this figure with her dramatic and romantic life. The playlist below does not want to be exhaustive because there are really many musicians who have dedicated a song or even entire albums to this heroine.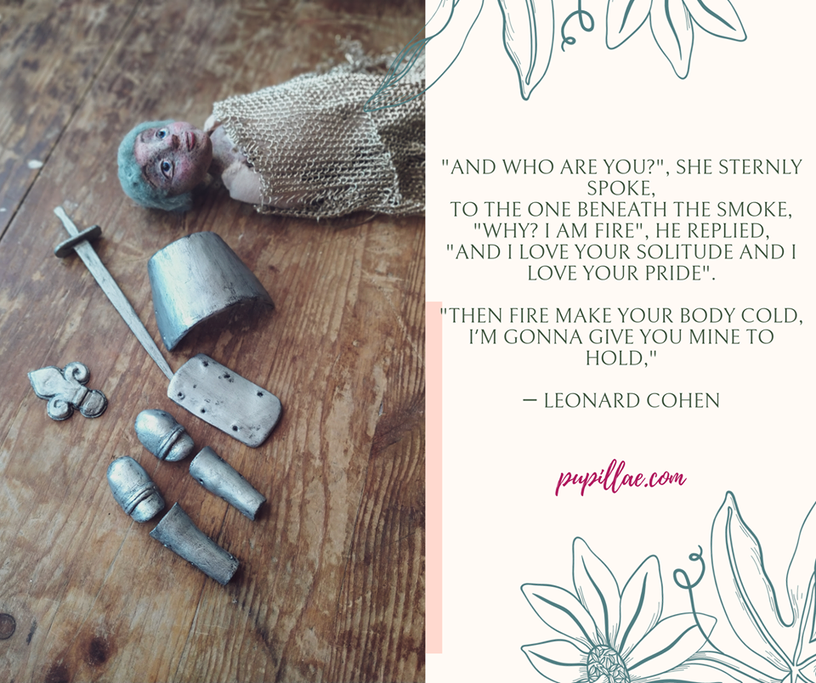 Gioachino Rossini, Joan of Arc, sung for solo voice 1832

Giuseppe Verdi, Joan of Arc, lyrical drama. 1845

Leonard Cohen, Joan of Arc, from the album "Songs of love and Hate" 1971

Fabrizio De Andrè, Giovanna d'Arco from the album "Canzoni" 1974 (editor's note: perhaps not everyone knows that De Andrè's version is a translation and Italian version of Leonard Cohen's song, later reinterpreted by many other artists)

Fiorella Mannoia, Giovanna d'Arco from the album Gente comune. 1994

Angelo Branduardi, Giovanna d'Arco, from the album "Domenica e Lunedì", 1994

Eric Serra, Jeanne d'Arc, original Sountrack of Luc Besson movie. 1999 


Jordi Savall, Jeanne d'Arc, full album, 2012


Madonna, Joan of Arc, from the album"Rebel Hearts" 2015

Chadwick Stokes, from the album Chadwick Stokes & The Pintos "The future is still female", 2019
I hope I have cheered you up with some good music, stay tuned!