Laughing has a high social value and also on a chemical level it acts on the body by developing endorphin so much that its therapeutic power is known, we have all heard of clown therapy. Laughter also stimulates reflection, tells scenes of everyday life exhibits moments of fall. The tools of the comedian, that are also those of the actor, are the voice, the body, the look with words and gestures. The deepest comedy is the one capable of mixing the experience of laugh with that of piety. In this the clowns have been masters.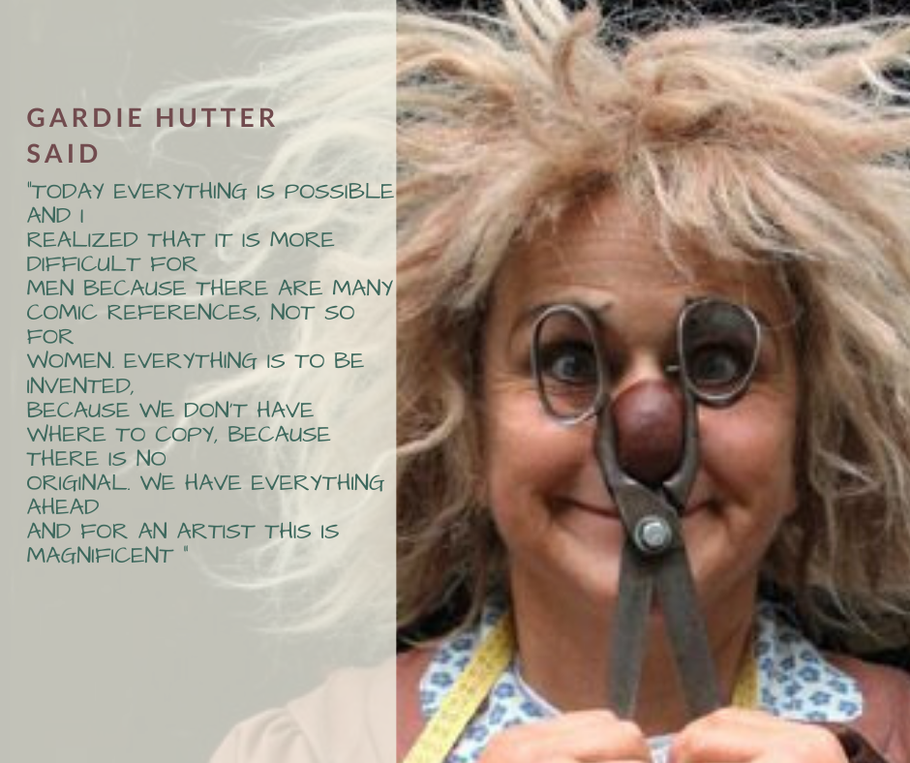 Do men and women laugh the same way? The first 'clown' woman.
Why are there few clown women? Do men and women laugh the same way? For the same things? In reality, on closer inspection, many women have competed with comedy over time. Starting from the sixties, in parallel with the movement of affirmation of women's rights, a wave of clown women began looking for new forms of more female comedy, rejecting the typically male stereotypes of this male-dominated art. The first woman ever that we find mentioned in the sources is Isabella Andreini who lived between 1562 and 1604 also called Isabella of Padua. She was a writer, a Commedia dell'arte actress in the company of Comici Gelosi. She played up to three roles in the same comedy as she was very good and wrote "Isabella's madness" where she was the protagonist and acted in different languages.
Clown women of the past
Cito velocemente alcune delle altre performer clown donne: Maturin del XVII secolo si dice lavorasse per la corte francese vestita da amazzone con una spada di legno di lei non vi è iconografia.
Amelia Butler, considerata la prima donna clown negli Stati Uniti, fu la prima presentarsi in scena non travestita da uomo. Miss Lou Lou: non si sa molto di lei. Lavorò in Francia con il marito, il pagliaccio Atoff, durante La Belle Epoque.
Lisl Karlstad 1890-1960: attrice clown tedesca lavorò con Karl Valentin ed era coautrice dei loro numeri la caratterizzava uno humor politico e amaro.
Lulù Adams nei primi del 900 fu la prima lavorare come clown nei circhi britannici.
Ewetta Matthews morì nel 1964 conosciuta come The lady clown era convinta che le donne fossero capaci tanto quanto gli uomini e decise di fare il pagliaccio conservando la sua femminilità in scena.
I quickly quote some of the other female clown performers:
Maturin of the seventeenth century is said to have worked for the French court dressed as an Amazon with a wooden sword, there is no iconography.
Amelia Butler, considered the first clown woman in the United States, was the first to appear on the scene not dressed as a man.
Miss Lou Lou: not much is known about her. She worked in France with her husband, the clown Atoff, during La Belle Epoque.
Lisl Karlstad 1890-1960: German clown actress worked with Karl Valentin and was the co-author of their numbers characterized her a political and bitter humor.
Lulu Adams in the early 1900s was the first to work as a clown in British circuses.
Ewetta Matthews died in 1964 known as The lady clown was convinced that women were as capable as men and decided to be a clown while preserving her femininity on stage.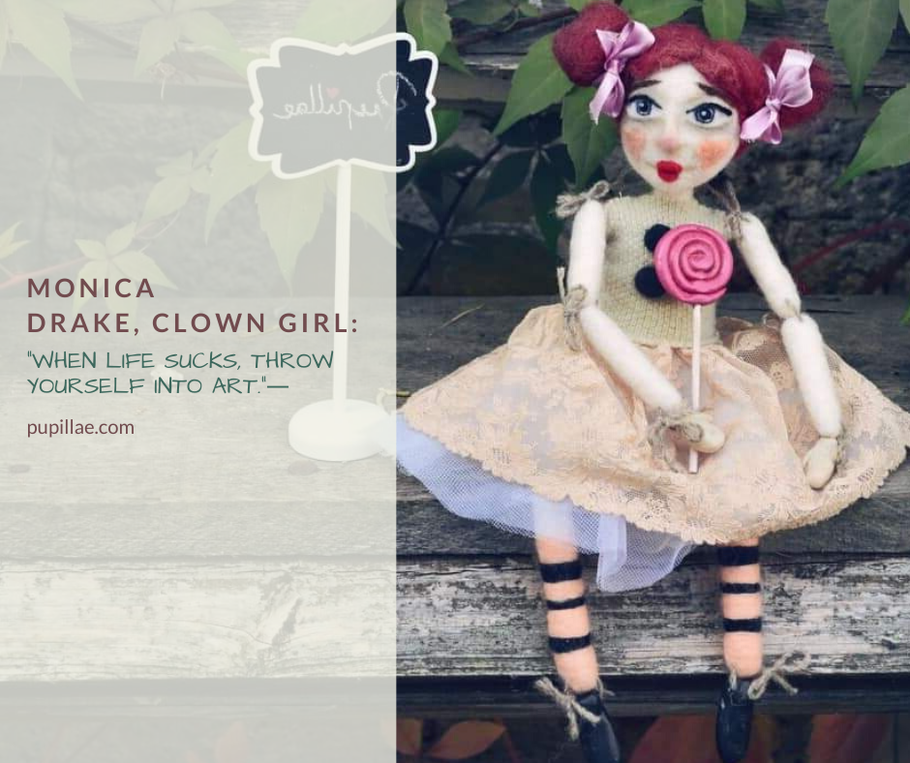 Annie Fratellini  and the cinema
Finally we come to Annie Fratellini grandson of the famous Paul Fratellini (I also tell you something HERE). she was a multi-instrumentalist dancer and actress. He made his debut with his first performance at 12 years old then worked in the cinema and then went back to the circus as a clown Augustus in a male suit with which she paid tribuite to her uncle, with a makeup inspired by Gelsomina the Giulietta Masina's character in La strada of Fellini. She also took part in a Fellini's movie "The clowns". Her characteristic was a great tenderness which she expressed with her enormous bodily ability.
Contemporary clown women
There were also female clowns who had an evil or negative humor like Ivet Spessardi. in short, from here on I will not list all the clown women that the world has had and that have profoundly changed the comedy, if you want to explore the theme I leave you the link to this beautiful document that you can download HERE which is titled Payasas, a research carried out by Nohemi Espinosa Luna of the Centro Nacional de las artes of Mexico, it is in Spanish and I some of my information are taken from it, I read it for you. There you will find many women, even contemporary ones who have made the art of clowning their profession taking it to a new level, introducing new themes and unusual numbers, poetic and delicate, mischievous and hilarious.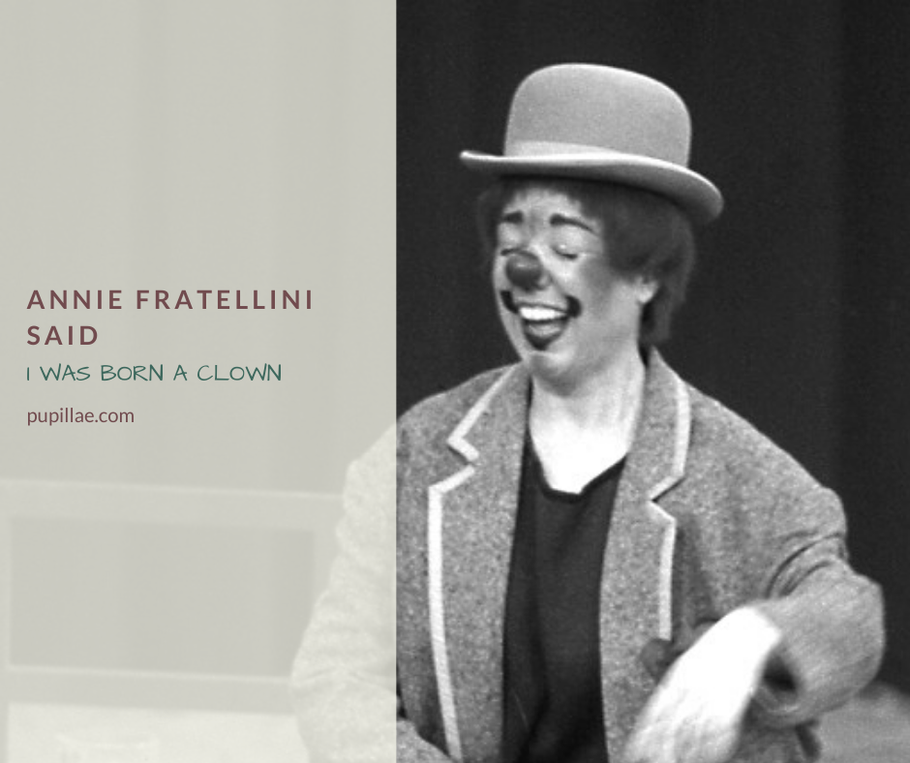 Cha-U-Kao and Henri de Toulouse-lautrec.
Having said that there is a clown on which I want to dwell particularly. She has been immortalized by Henri de Toulouse-lautrec in various paintings. Not much is known about her, not even her real name. It is known that she was a gymnast before becoming a clown woman at the Moulin Rouge. She exercised around 1890 and was called Cha-U-Kao the nickname originated from a dance similar to Can can, the chahut which means noise and chaos. Henri Toulouse Lautrec was fascinated by this woman for the vitality of her performances and for her courage, in fact she was not afraid to openly declare her homosexuality. One of the two works dedicated to her is "The seated clown woman" made in 1896, it is a lithograph that is part of a series of 10 plates entitled Elles. these tables were the representation of glimpses of life of women who worked in the Moulin Rouge or in tolerance houses. Cha-u-Kao was portrayed by Toulouse-lautrec also in another painting entitled "The clown Cha-u-kao" During her performances, the audience went crazy, this woman, who dedicated her life to the scene and freedom, fascinates me a lot in the human dimension that Toulouse Lautrec has been able to grasp. With her black dress with the large neck of yellow rouches, it comes out of the canvas in all its vitality and humanity.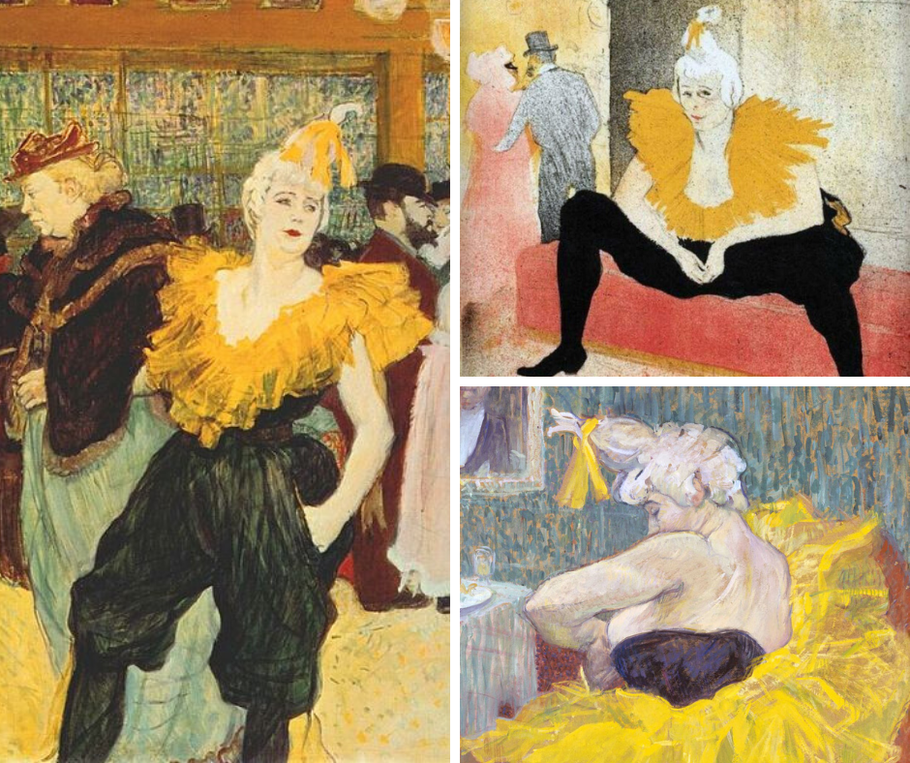 And it is to her that I have chosen to dedicate a doll that will be a tribute to all the clown women, I like the idea that someone represents her again after many years and that, through time, she still manages to inspire thanks to the paintings of Toulouse Lautrec.
Sign up for my newsletter and you will see the work in progress of the doll dedicated to Cha-U-Koo!