Evelyn Nesbit was one of the iconic figures in the United States. She was a model of many artists of the early 1900s, after all she began to pose at a very young age due to the indigence in which she and her mother found themselves. She was the muse of painters and photographers and soon became one of the favorite models of New York artists. Her perfect-skinned face and delicate smile were the emblem of purity. A famous portrait made by Charles Dana Gibson entitled 'The eternal question' portrays her in profile, with her long hair styled like a question mark. Evelyn, with her red hair and her innocent image also inspired Lucy Maud Montgomery for her red-haired Anna character, Montgomery said she had a portrait of her hanging in the house that she admired continuously.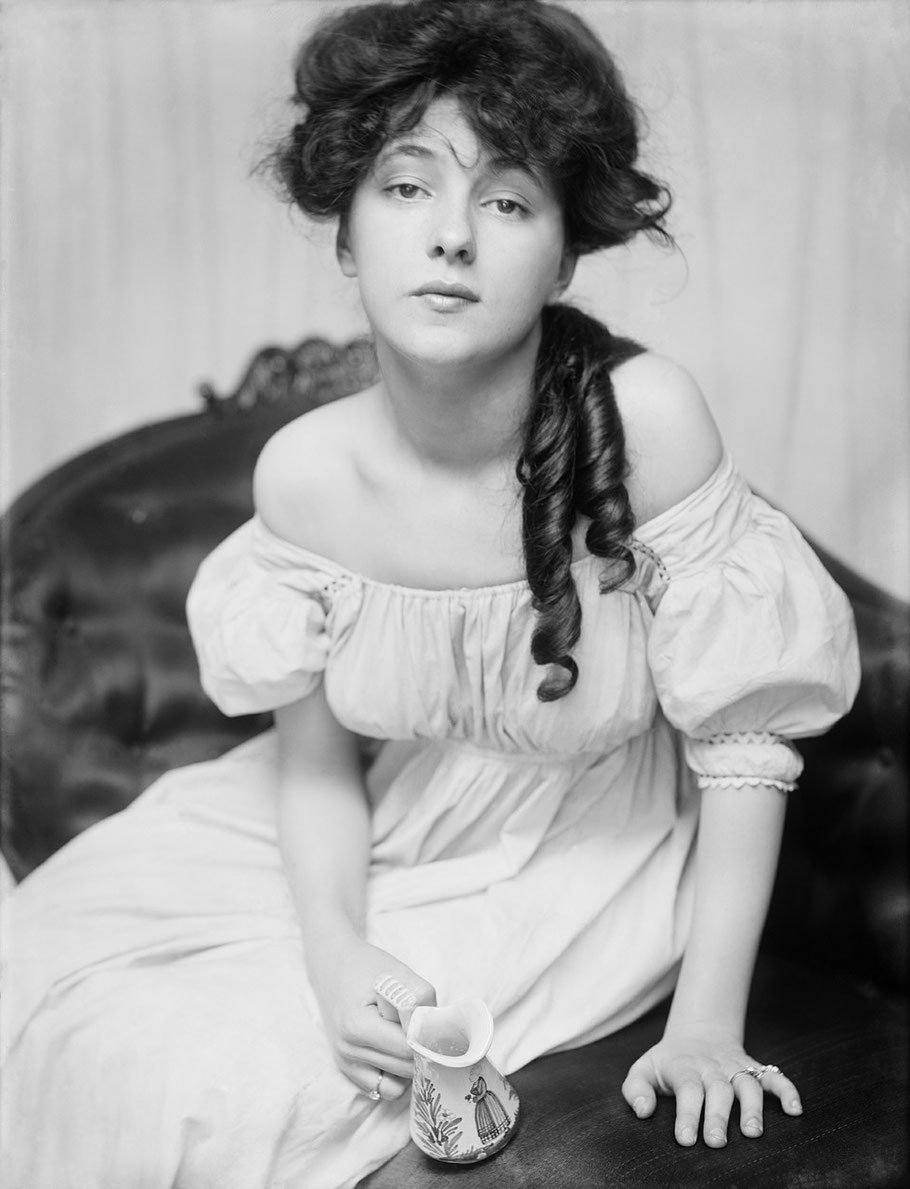 Evelyn was the first true supermodel in the world and, an a chorus girl in Broadway, her image became one of the best known in the United States ending up on advertising posters, postcards and almost everywhere.
Unfortunately, the story of Evelyn, so brilliant, also has dark shades in it. At just 16 she was raped by White, a famous 47-year-old architect who was later brutally killed by Evelyn's husband. Evelyn was forced to issue a false testimony in favor of her husband who risked the death penalty. So she said she was White's lover, in this way her husband would have had a justification for the murder committed, since at the time it was a valid reason (!). Evelyn was marked by this story, attempted suicide several times darkened by alcohol and drugs. She then found a way and a sense in sculpture and became a ceramic teacher.
 I made a doll inspired by this woman of other times and I fell in love with her, with her beautiful face, with the little girl forced out of necessity to attend a world made of sequins and exteriority, a deeply male-dominated world that seduced her, swallowed her, chewed and spat changed, worn out, scared and tired.
Evelyn is one of us because like many women she reinvented herself and did it by reshaping her life in her sculptures and ceramics. she found in the artistic and manual work a new serenity and a new motivation.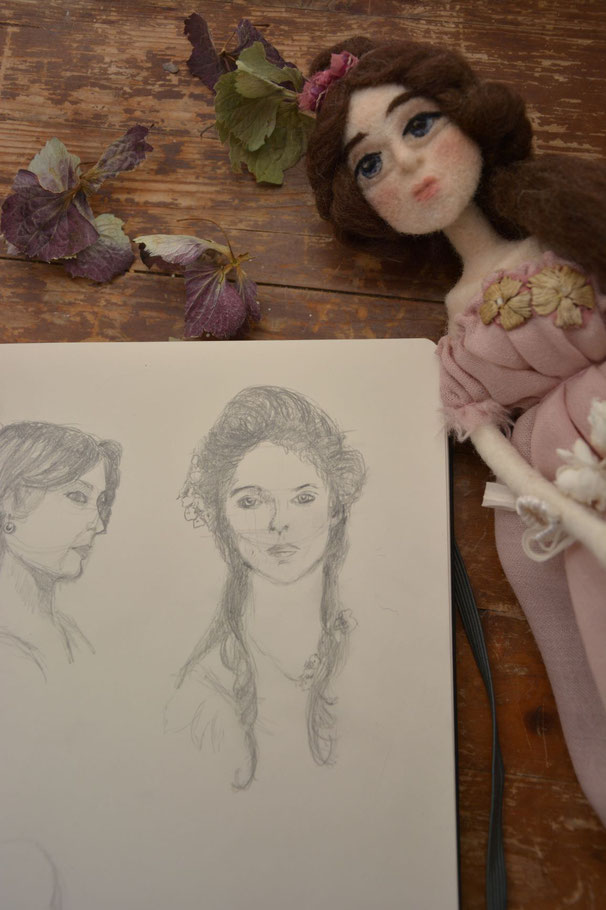 Potete consultare la mia bacheca Pinterest su Evelyn per vederla nella sua bellezza e in versione scultrice QUI