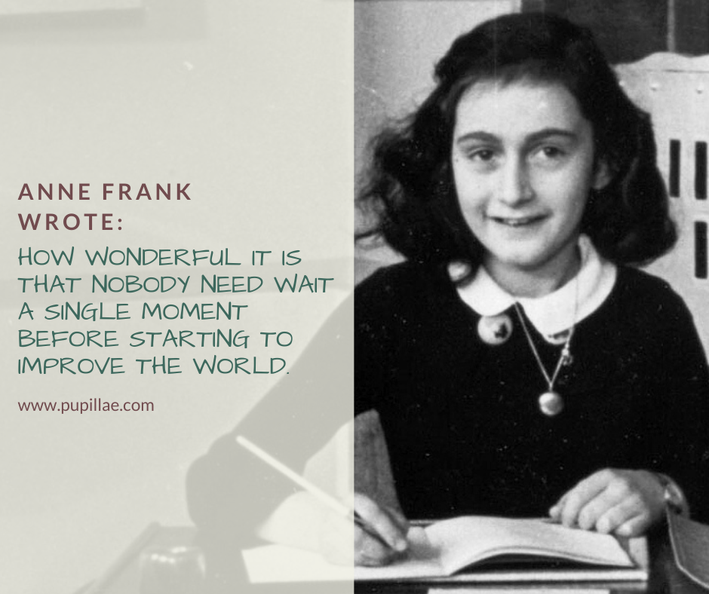 Anne Frank was born on June 12, 1929 in the German city of Frankfurt am Main.

 

Anne Frank received the diary on which she wrote on her 13th birthday, June 12, 1942.
Anna has a sister, Margot, three years older.
Anna wrote the diary over two years.
Anna wrote two versions of the diary, the second in 1944 after hearing on the radio the appeal that urged to hide and save the diaries that would serve at the end of the war as testimony to the brutality of the Nazi occupation once the war was over .
Anna called her diary Kitty, a literary device that makes her writings more personal and true.
During her exile in Amsterdam, Anna attended the Montessori school before having to hide for the occupation.
Anna loved cinema and collected photos of famous actors.
Besides the diary, Anna also wrote short stories and gave her diary a title in rearranging it, Back house.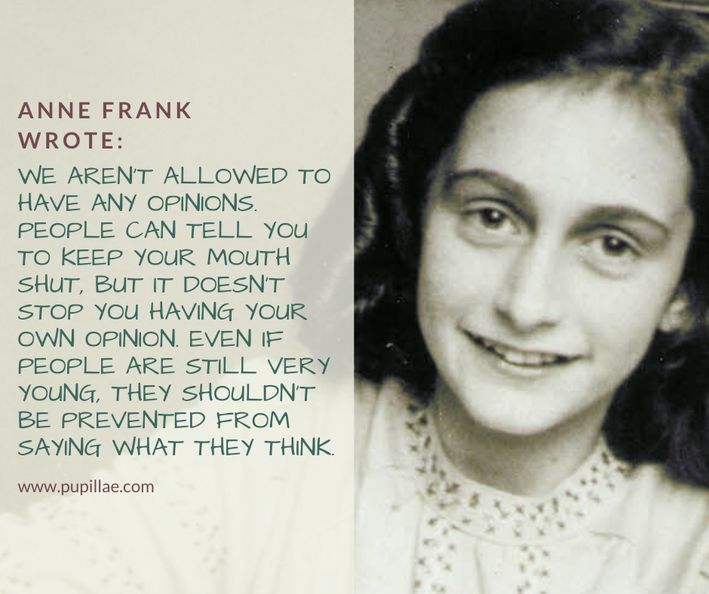 Anna in 1935 was deprived of German citizenship becoming stateless (without a homeland)
On July 5, 1942 Anna and her family went into hiding in the back apartment of their father's company, Margot had received the call to go to work in Nazi Germany and Father Otto sensed the deception behind this call.
Some time later four other illegal immigrants will also take refuge in the hiding place.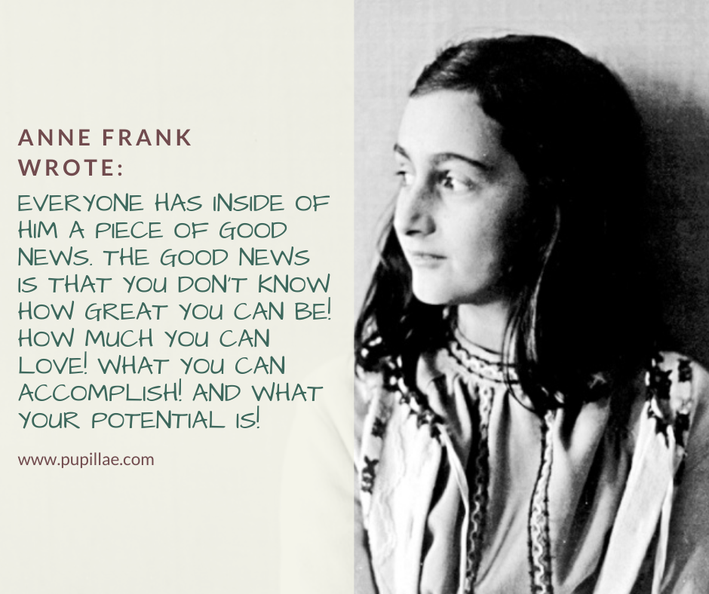 August 4, 1944 was a terrible day, Anna and her family are discovered and taken away, even two rescuers are captured.
They are all deported to Auschwitz-Birkenau, the family is divided.
Anna and Margot are then moved to the Bergen-Balsen camp where they died of typhus a few weeks before the camp is freed.
The only survivor will be Otto, their father, who, upon returning from Auschwitz, will learn of the end of his wife Edith and daughters.
Anna's diary had been saved and hidden by Miep Gies, an employee of Otto, Austrian, who was also the person who brought food to the Frank family during hiding.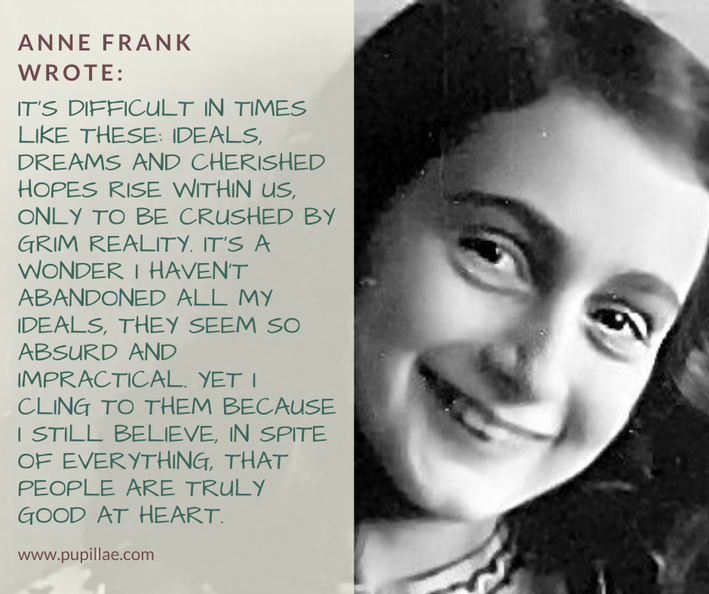 Miep Gies delivered the writings to Otto who was impressed and was subsequently persuaded to publish the diary as a document and testimony.
the Anne Frank Diary initially published in 3000 copies was later translated into more than 70 languages.
Despite subsequent investigations, the identity of the informer who denounced the Frank family to the Nazias, revealing their hiding place, was never known,
Sources
Wikipedia
The Diary of a young girl by Anne Frank