Let's go on with Pinocchio because there is really a lot to write about this book so full of symbolism and words that can evoke images and characters in the imagination. Thinking about how important the sea is for me I stopped to consider how much of our relationship with the sea, with water, is in Pinocchio. Pinocchio ends up at sea many times in the arc of the story and every time he emerges changed. It is only in the encounter with the sea that a real change occurs in Pinocchio's soul. The facts, in short, that bind Pinocchio to the sea are these: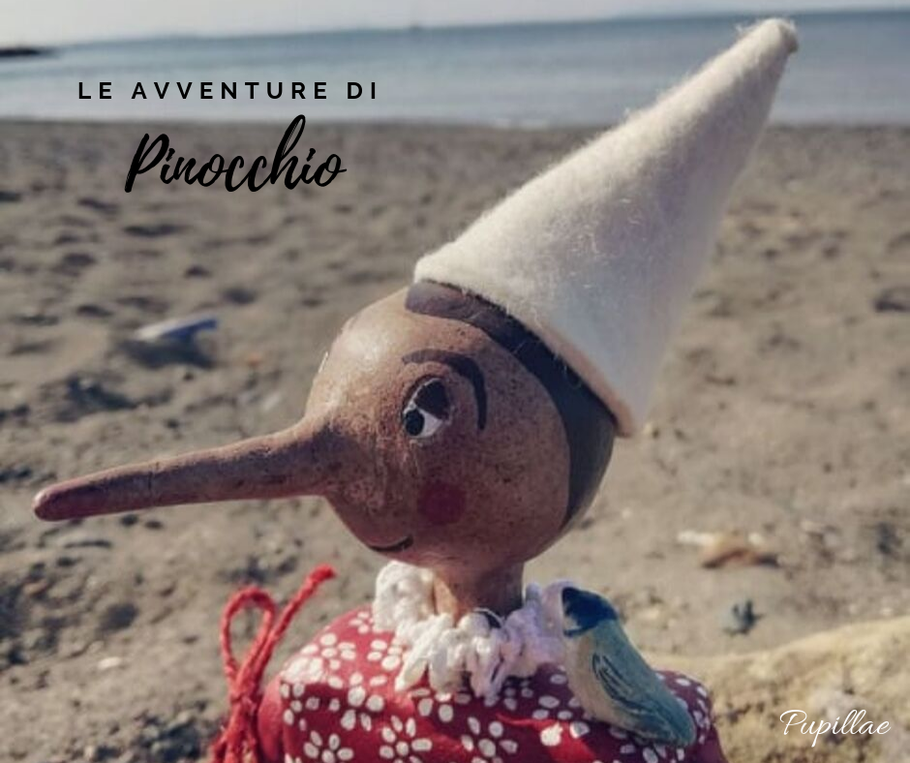 Transported by the pigeon for more than a thousand kilometers, Pinocchio sees the sea for the first time and discovers that Geppetto is shipwrecked. He tries to throw himself into that immensity making a gesture of love but lands on an island where he will discover that Geppetto has been swallowed by a terrible dog-fish. (Yes the whale is a happy Disney invention, in the original version it is a shark)
Pinocchio will be back on the seashore attracted by his school mates who, deceiving him, tell him that from the shore the shark can be seen in the distance. Poor Pinocchio has a series of vicissitudes and meets various characters: the crab, the Carabinieri, the dog Alidoro and the Green Fisherman. He then ends up in the water with a stone around his neck after becoming a donkey in the Land of Toys and he is saved by a bunch of little fish sent by the Fairy, they free him from his donkey skin, bringing him back to marionette status.
Pinocchio throws himself and is thrown into the sea many times and each time he emerges a little different, perhaps better. until it is swallowed by the shark. Inside the Dogfish, Pinocchio can only count on himself and must save Geppetto, so he is forced to have a radical change, from irresponsible puppet at the mercy of others who manipulate him and at the mercy of luck, he becomes responsible and master of his own destiny and even creator of the fate of Geppetto.
Pinocchio, who didn't born from a woman, but who was carved in wood, emerges from the belly of the shark like a new child. It can be seen as a real birth to life and a new awareness.
In my collection dedicated to Pinocchio I created a Pinocchio that has the sea and the whale on his chest, because that episode will make him cease to be a puppet and that's where Pinocchio must arrive, from the beginning of story. I also put a little bird on his shoulder because the birds, pecking, are the ones that bring Pinocchio's nose back to normal.
For now you will find this Pinocchio HERE, but stay with me to see the other Pinocchio-inspired creations that are almost ready