As you may have already read, on October 19th I will hold a Workshop (to which you are invited) in Modena at Doggyou, a space immersed in greenery at the gates of the city where there is a beautiful room that will be the workshop venue. Here Paolo works as a dog trainer trained with the ThinkDog philosophy of Angelo Vaira.
(ThinkDog is the empathic approach to the relationship with animals)
But what have dolls got to do with all this? I'll tell you how I met the world of Doggyou.
Maybe you know that for almost a year I have adopted two puppies in a shelter near Naples, if you don't know them I'll introduce you, they are called Cleveland and Bandini, here they are while we play in a meadow.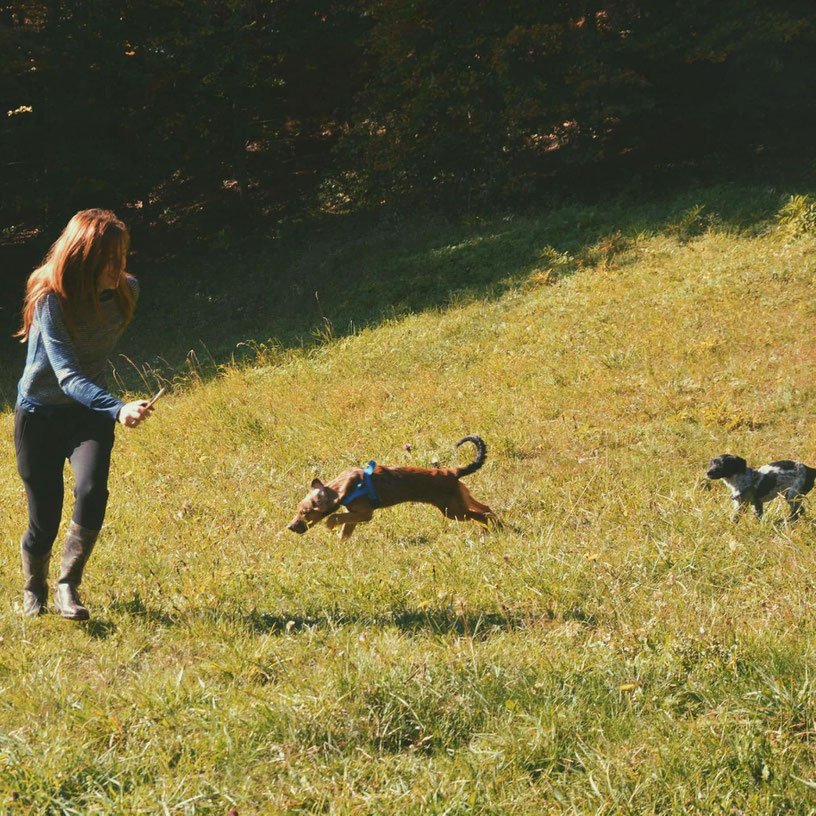 I had already mentioned that this year I spent my first holiday with them. We chose the sea, an area of Tuscany where the wide free beaches turn into immense pine forests that invite long walks. The experience was interesting but, for one of the two dogs, not entirely positive. He was very stressed by the presence of many other dogs and even the heat did not help him.
I had heard of Thinkdog, a new approach to the relationship with dogs that is based on the observation and learning of their language in the certainty that effective communication between humans and dogs is possible. I looked for someone who had formed with this philosophy in my area and I found Paolo, one of the few trainers and facilitators of communication with the furry in Emilia Romagna. In this way we met Paolo and Doggyou and it was really a positive meeting.
Paolo can understand dogs and dogs seem to understand him so well. He knows how to guide you in their world to create a relationship based on true understanding, made up of looks and gestures rather than words.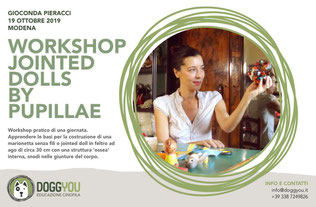 Thanks to my little dogs, was born this collaborative relationship. In the space of Doggyou are organized events and courses and I am very happy to be able to hold my new felt doll workshop there. The place is magnificent, surrounded by greenery, it is at the gates of the city but it seems to be in a world apart, moreover it is a place where relationships are built, full of positivity and great energy.
In short, if you want to spend a different day, in a magnificent room with a story (it was an ancient rabbit hutch), in a relaxing place, surrounded by greenery where you can also enjoy a vegetarian lunch, learn a new technique and bring home your own Pupilla, contact Doggyou for info HERE. Only limited places so I advise you to hurry up!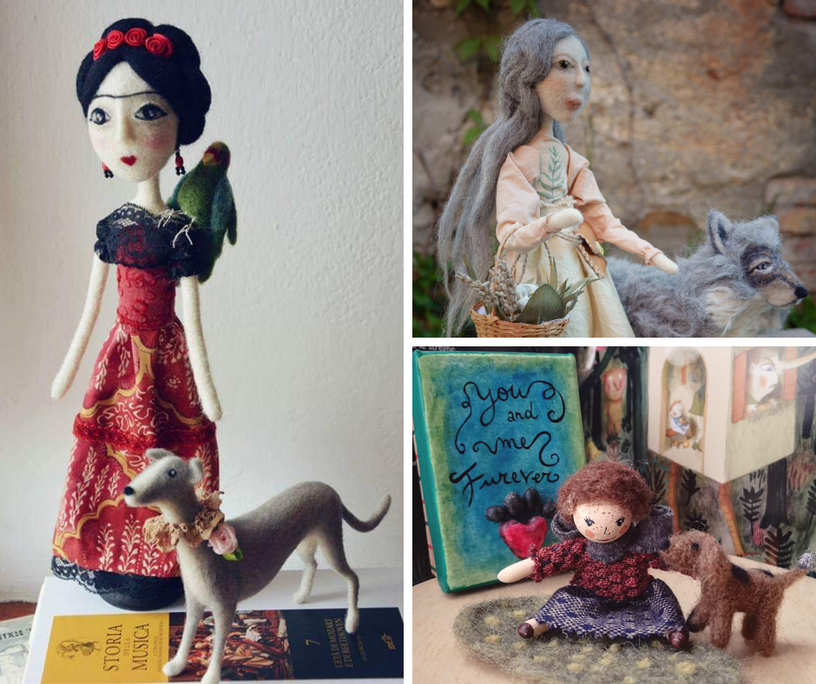 And now tell me .. do you have a furry friend or a guide animal? It could be the starting point for a new doll.