When you begin to delve into the topic of fairy tales it turns out that behind every fairy tale there are stories. Stories about their genesis, the authors, the facts that inspired them. And so we discover, for example, that many fairy tales collected and rewritten by the Grimm brothers or Perrault were born, in their first original version, in Italy.
The Italian origin of fairy tales
In 1500 Giovanni Francesco Straparola wrote the first version of "Puss in Boots" (I told you about it here). In 1600 Giambattista Basile wrote "il Pentamerone" in which we find the older versions of Cinderella, called La gatta Cenerentola, Raperonzolo called Petrosinella, Biancaneve called Schiavottella and even the first version of Hansel and Gretel called Ninnillo and Nennella. Actually Basile, just like the Grimm brothers, did not invent these stories from the ground up but collected the oldest stories handed down from all over Italy and not only rewriting them in his Baroque style and emphasizing the grotesque aspect and he did it a little before the others Europeans, who then took inspiration from its collection.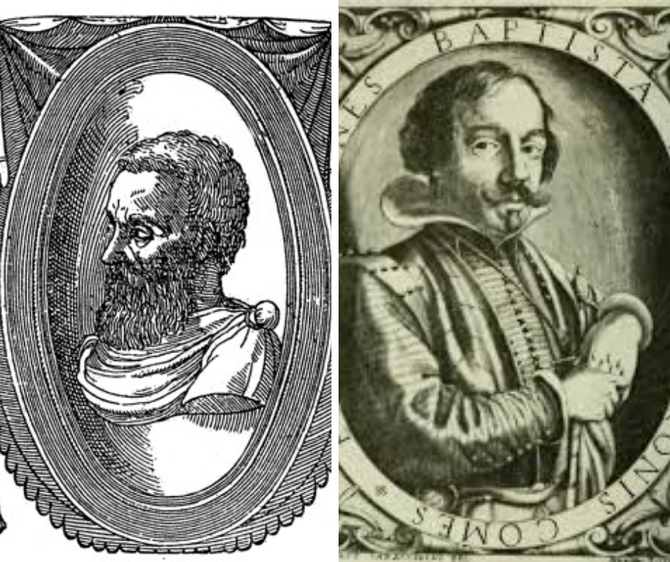 Fairy tales, stories handed down orally and often inspired by news stories.
On closer inspection, however, fairy tales often originate from news stories told in allegorical form. For example, Little Red Riding Hood and Bluebeard derive from ancient news stories, which I will probably tell you, but today I want to focus on a very particular story concerning the fairy tale of Hensel and Gretel. The famous fairy tale of the two children, brother and sister, abandoned in the woods where they find a gingerbread house artfully created by an evil witch to attract tender and greedy children she feeds on.
I am working on a sculpture doll dedicated to this fairy tale, below you can see a work in progress.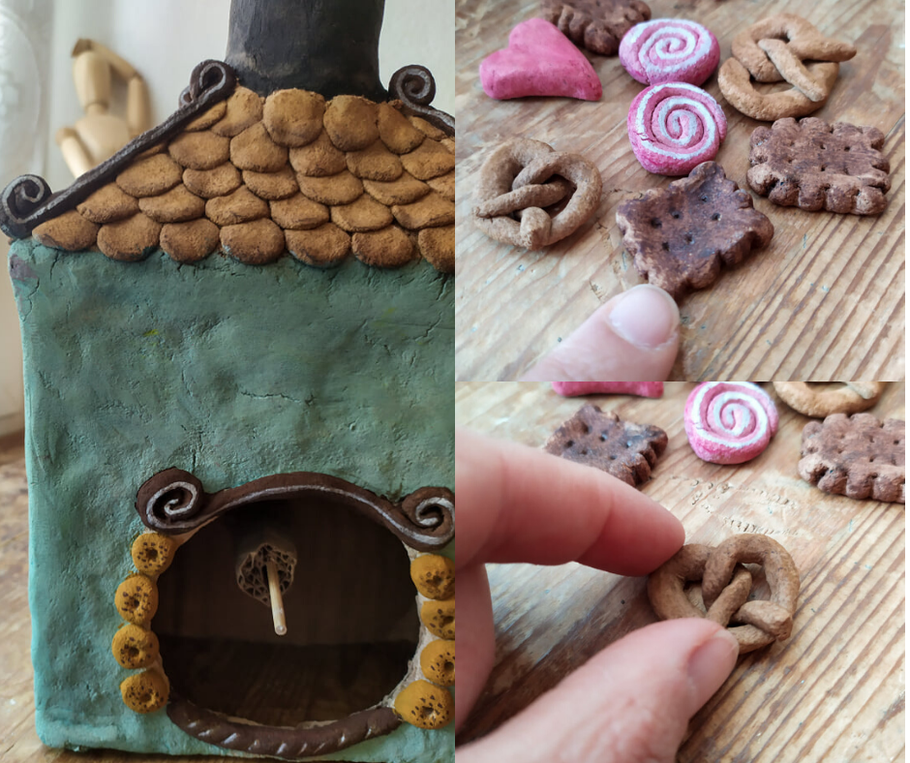 Hans Traxler and the alleged story of the pastry witch.
But let's move on to telling the facts. In 1963 a book by Hans Traxler entitled "The truth about Hansel and Gretel" came out which told of a high school professor, George Ossegg, who was obsessed with the fairy tale of Hansel and Gretel and began to research and following the geographical indications of the story and he discovered, in in the middle of the woods, the foundations of a house and the ruins of three ovens. Inside one of these three ovens he found the charred body of a woman whom he identified as the witch of the fairy tale. Traxel tells how in reality the witch was a beautiful girl very good at making sweets, courted by the forty-year-old pastry chef Hensel interested above all in her recipe for gingerbread who, rejected by her, killed her with the help of her sister Gretel. In this way Traxel overturned the story by making those who were the victims of the fairy tale become executioners. The story was so well written, accompanied by photos, drawings and documents that it was plausible. The author also set the story in the 1600s when he dated the remains of the witch.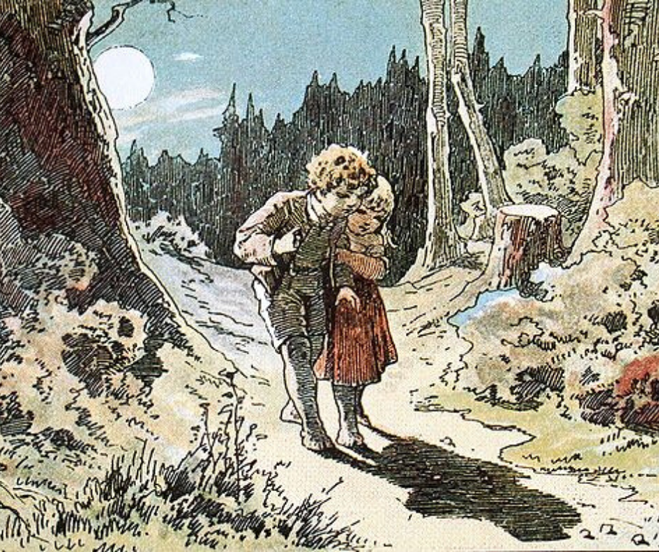 Traxel's confession
Fu così che l'intera Germania credette a questa storia finché egli stesso nel 1964 confessò che si trattava di un'invenzione ben architettata, riferendo queste parole:"Apparentemente ho scritto la storia così bene che nessun giornalista si è fatto venire il minimo dubbio sulla veridicità." Nonostante la confessione di Traxel molte persone continuarono e continuano a ritenerla una storia vera. Per appurarlo vi basterà fare un giro sui siti web, molti la raccontano ancora come una cosa realmente accaduta. Il libro venne stampato in molte edizioni ed ebbe un'ampia diffusione divenne persino un film. In realtà la storia di Hansel e Gretel è ispirata ben altri fatti ma questo ve lo racconterò un'altra volta.
Se volte vedere la mia bambola scultura ispirata ad Hansel e Gretel finita rimanete in contatto con me sui miei social e qui sul blog! 
Thus it was that the whole Germany believed this story until Traxel himself confessed in 1964 that it was a well-thought-out invention, referring to these words: "Apparently I wrote the story so well that no journalist made the slightest doubt about the truthfulness. " Despite Traxel's confession many people continued and continue to consider it a true story. To find out, just take a tour of the websites, many people still tell it as something really happened. The book was printed in many editions and was widely distributed and even became a movie. Actually the story of Hansel and Gretel is inspired by  other facts but I will tell you later.
If you want to see my Hansel and Gretel inspired sculpture doll finished, stay in touch with me on my social networks and here on the blog!